In today's world, word of mouth and text on a website aren't enough to reach your target audience. Visuals are your most important tool in making a lasting impression. Whether it's the header on the company website, or a profile photo in the signature – you only get one shot at a first impression. Let's make it a memorable one.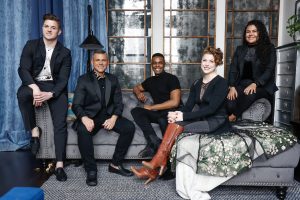 Rates starting at $275 per hour (minimum 2 hours).
*Sessions may be subject to travel fees pending distance and location – starting at $25
Professional content packages will include headshots for each individual employee, department photos, and group/company photos. All photos will be professionally edited and delivered in a digital gallery.
Turn around for photos may be up to 2-3 weeks.